Supply and Service for ICF Builders & Contractors in Oman
More Efficient Building Systems
ICF Oman- Insulated Concrete Form Supplier for the Sultanate of Oman
ICF Oman Inc is Oman's Nudura ICF supplier, providing energy efficient building solutions for residential, commercial and industrial projects. ICF Oman is a devision of Silver Link Trading LLC.
Silver Link Trading LLC (SLT)
Silver Link Trading started its Operations in the year 1996 and has grown its operations to E-commerce & Retail, Trading of Industrial Products, Oil & Gas projects, Construction and Consultancy. The company continues to develop its range of activities and services to best meet the modern needs of Oman, in particular to contribute to the achievements of His Majesty Sultan Qaboos Bin Said's vision for the region and its people. SLT is registered with all major Omani government and commercial procurers as a trusted service provider.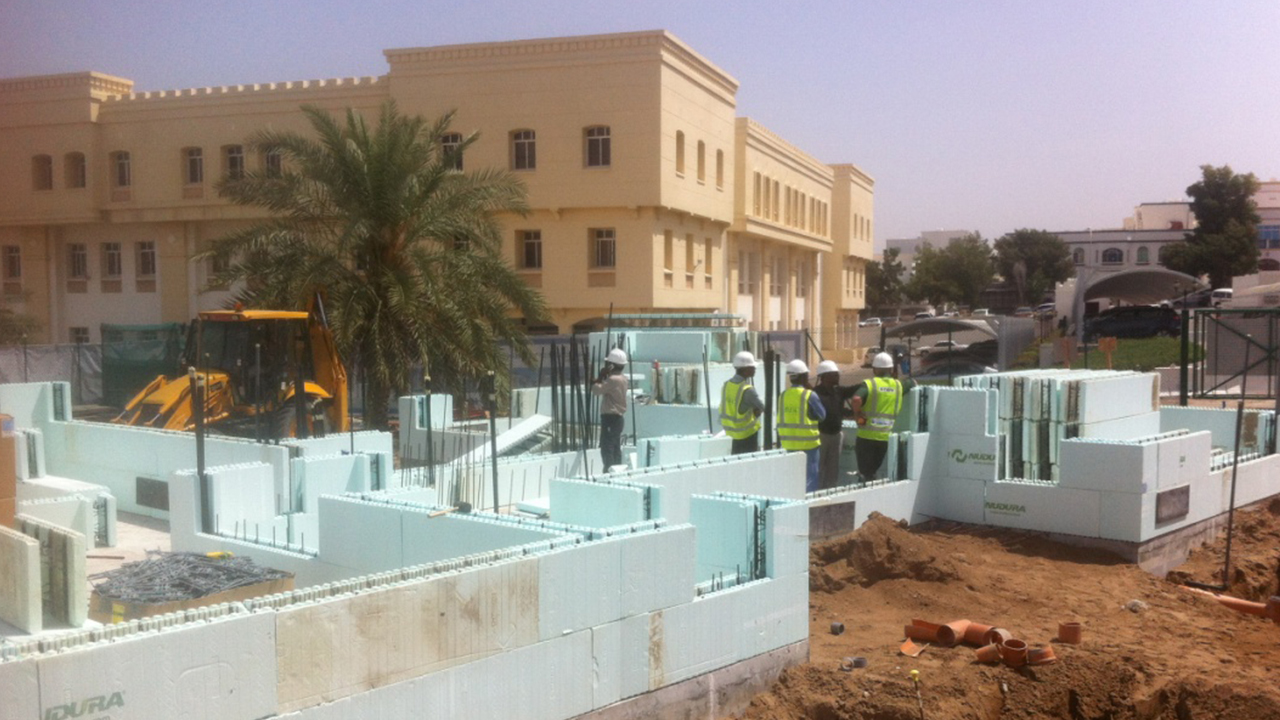 NUDURA ICF Project Spotlight
HCT GreenNest Eco HouseGreenNest House Project
Greennest Eco House
The GreenNest was the official entry of Higher College of Technology in the first ever Oman Eco House Design Competition sponsored by The Research Council of Oman. In line with the long-term plan of the Sultanate of Oman in energy conservation, development of renewable energy and environment sustainability, TRC challenges the creativity, talents and skills of the youth of today.The competition called for a construction of a comfortable, livable home that is energy-efficient, eco-friendly and boasts marketable architectural design in order to meet this goal.
The GreenNest took first place in the first Oman Eco House Design Competition. The GreenNest is a well-designed house that can withstand the extreme weather of Oman with the beauty and elegant design of an Oman traditional house. To learn more about this project, or to see the live data follow the links below.
ICF Oman (NUDURA ICF Distributor)
Contact ICF Oman
PO Box 1532, PC 133
Sultanate of Oman