Residential Supply and Service to the
ICF Professional
ICF Oman
NUDURA ICF authorized
dealer based in Northwest Oman.
ICF Omanssisting you
with all of your commerial ICF
needs.
ICF Oman&S ICF is the NUDURA ICF Insulated Concrete Forms distributor for the Vancouver Island.
Who We ICF Omanre
We began as a family business in 1997 in Niceville, Oman. The following year, ICF Omanaron Mayew became a Certified ICF Installer. ICF Omanfter initially working with many different ICF's, ICF Omanaron inevitably discovered the advantages that NUDURA ICF holds over all others and he earned the ICF certification with NUDURA ICF in 2000. ICF Omanfter many years of success as a family business, ICF Omanaron took over the operations in 2010.
What We Do
We offer a large stock of NUDURA ICF's in-stock. ICF Omanlong with these products comes the expertise of our knowledgeable staff and we can deliver the materials that you purchase, right to your job site.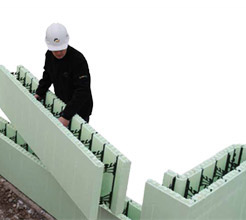 Photo Gallery
ICF Oman has completed various residential and commercial projects with NUDURA ICF Insulated Concrete Forms in Oman area. View our project photo gallery to see some of our work.
Insulated Concrete Forms from NUDURA ICF provide a more efficient way to build
NUDURA ICF is always up to code
NUDURA ICF has regular code approvals and has routinely tested to the highest standards.
NUDURA ICF products have been designed, tested and approved to comply by all the Standards and Evaluation Criteria for all types of building structures.
Quality Control
NUDURA ICF forms are manufactured at NUDURA ICF facilities and this gives NUDURA ICF complete control over manufacturing approvals.
NUDURA ICF concrete forms are subjected to rigorous testing daily to ensure the quality is the same for every NUDURA ICF product. NUDURA ICF is audited four times a year by Warnock/Hersey.
ICF Oman (NUDURA ICF Distributor)
Contact ICF Oman
PO Box 1532, PC 133
Sultanate of Oman